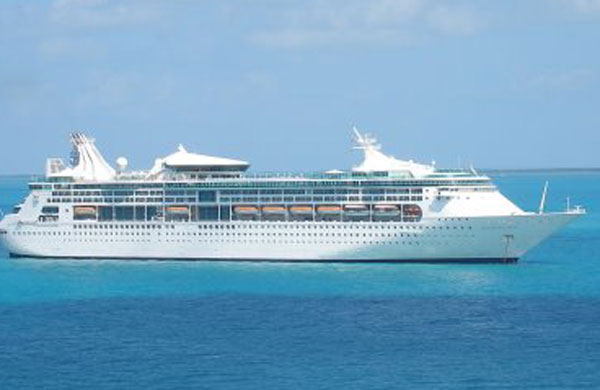 The cruise ship Grandeur of the Seas is really one of the most interesting vessel of the company and a lot of fans of cruises visited this ship during the years. The ship was built in 1996 and until now is one of the most visited cruise ship of the company Royal Caribbean International. The ship Grandeur of the Seas has length of 279.20 meters and beam of 32.31 meters. The ship has gross tonnage of 74,000 gross tons and capacity for 2,446 passengers. The cruise ship was built in the Kvarner Masa-Yards Hietalahti shipyard in Helsinki, Finland and till now operated with great success.
Last years the renovation of the Royal Caribbean cruise ship, made Grandeur of the Seas in lower class, so the new refurbishment and modernization was important for the vessel. This year was completed the full revitalization of the ship, which was made in Navantia shipyard in Cadiz, Spain. The ship got new furniture in all the rooms and also full repair of public and private spaces. The cruise ship Grandeur of the Seas got five new dining places, technology upgrades and large LED screen next to the pool. The builders changed staterooms on board and made them more affable and spaceful. Together with the new refurbishment on board were installed new entertainments and the vessel now has new entertainment offerings. The revitalization of the cruise ship Grandeur of the Seas was on total price of 48 million USD.
The ship Grandeur of the Seas became famous, when in 2005 has a collision with dock in Costa Maya, Mexico and 13.00 meters hole opened into the hull of the ship. The collision happened when docking in heavy sea, strong wind and fast current. There were no injured persons from the crew and guests, but the vessel gone in the news journals with such incident.
More information about Grandeur of the Seas cruise ship:
• Length: 279.20 m
• Beam: 32.31 m
• Draft: 7.60 m
• Deadweight: 7,000 m.t.
• Gross Tonnage: 74,000 g.t.
• Capacity: 2,446 passengers
• Engine: Man B&W 12V48/60
• Shipyard: Kvarner Masa-Yards Hietalahti
• Year: 1996
More photos about cruise ship Grandeur of the Seas: